Tap the Mentor App icon to launch the app.
Login using your email address and password. Alternatively, you can also scan your id cards by tapping the scan icon next to your username and password fields. This auto-populates your Amazon username and password.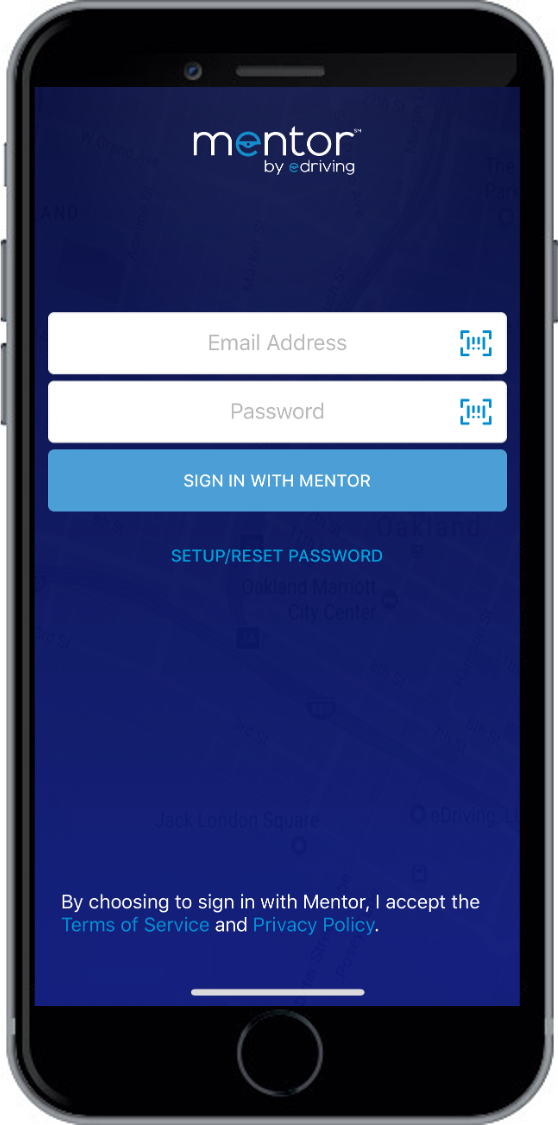 To RESET PASSWORD, tap the SetUP/RESET Password link in the login page and follow the steps to reset your password.