At the end of your day, click END ROUTE and choose YES to confirm end of day. Walk around the vehicle to check for any new damage. Choose NO to report no issues or damage during the day. Choose YES to report any new damage. You will be directed to the DVCR checklist. Follow the steps for DVCR completion and FILE REPORT to end your route.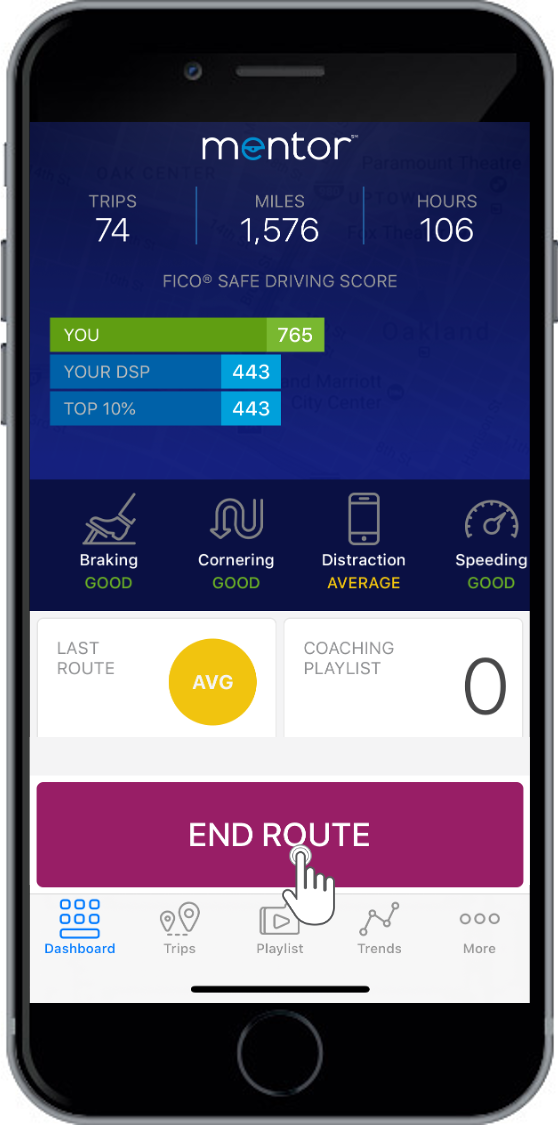 Note:
Post-trip DVCR must be completed by end of route or your manager will be notified.
Falsifying DVCR data may result in termination.